The 2022 Alma Summer Camp Series was a webinar series that revolved around an adventure theme. For the Series, I designed 3 identities and worked with the in-house marketing team to name each webinar: Administration Summit, Teacher's Toolkit, and Parent & Student Pathway. Prospective attendees were sent an email that directed them to a landing page with greater detail about the webinars. They could then pick their path and learn more about how Alma helps school admin, educators, and parents + students.
A seasonal testimonial campaign focused on building brand love through engaging with Alma cheerleaders. It garnered a cornucopia of video and text submissions on topics such as: Gratitude, Celebration, Partnership, and Collaboration and showed how cutting edge student information systems are something to truly be grateful for.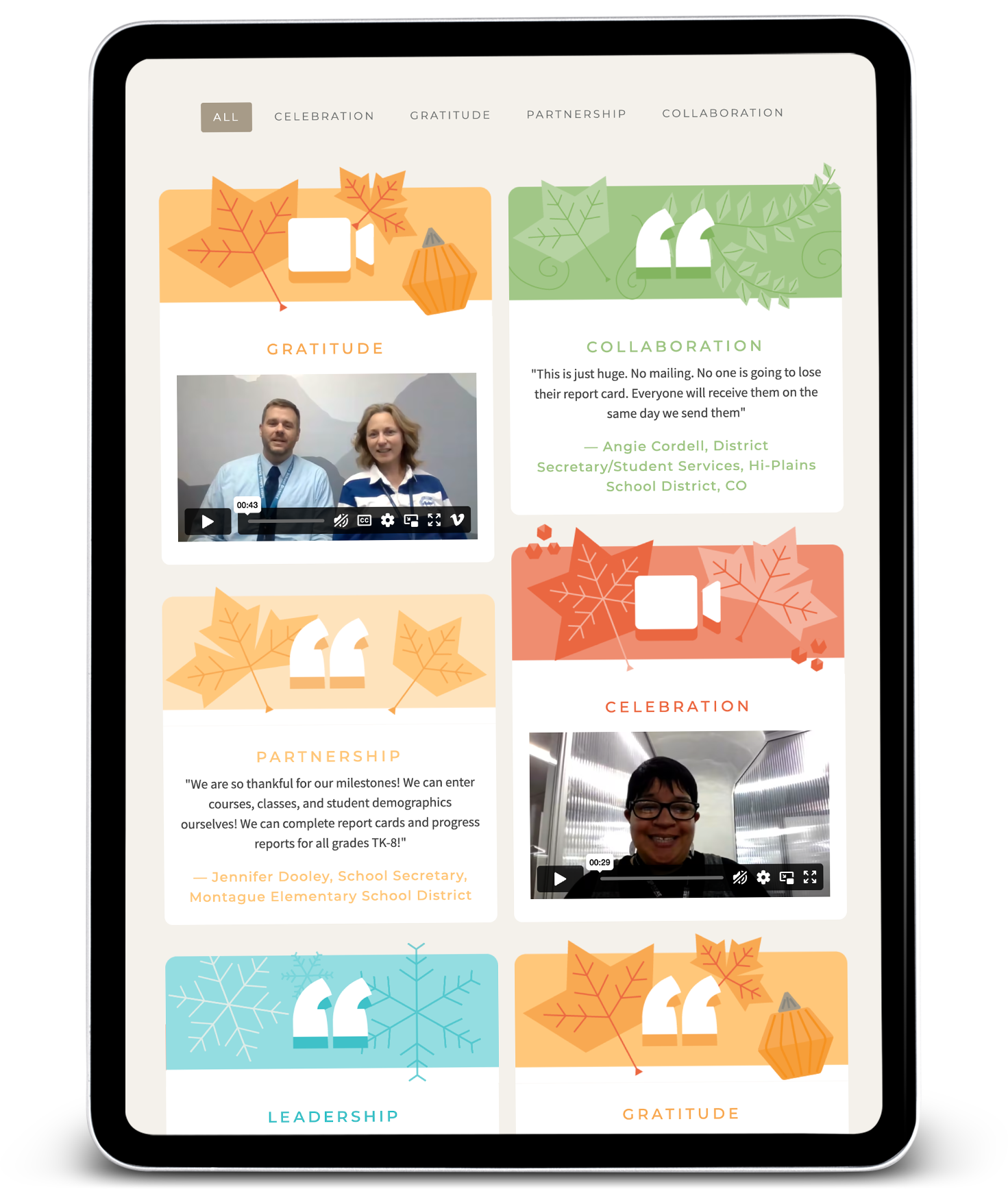 Every design is only as good as it is easy to implement on a team. At Alma, I created a brand library with assets including over 100+ custom designed icons, logo packages, and oft-used sales collateral. With the improved ease of use, Alma sales reps increasingly deployed brand assets, ensuring the brand was getting much needed visibility in the sales process.